Revitalizing Personal Prayer – Part 4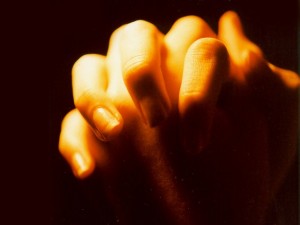 Intercession
I normally need something to keep me focused and directed when it comes to interceding for people and issues. Here's how I break it down:
Daily Intercessions. I tend to pray through a concentric circle of relationships when interceding for others and issues. This would begin with my own heart and the schedule I have for the day.
My Wife. I have a list of passages that speak directly to her roles as a Christian, wife and mother and I normally use one of these for the foundation of my time of intercession for her. I have a list of specific requests that I have written down and a place beside each one to record the answer to these requests.
My Children. I have another list of passages to use in prepping my mind to pray for my children. I pray for their salvation and for specific issues in their life and for my own involvement in their life as a father and Kelly and my input into their lives as parents.
Church Leadership. Again, I use a series of specific verses and a list of desires I have for our leadership team. I use the passages as a beginning point for praying for each of them and their family members. I have ongoing lists of specific requests for our leadership team.
List of ongoing miscellaneous requests. I have requests that date back to when I was in Junior High. I have simple pages that break down into a column for requests and one for answers. Anything and everything gets put here. Yes, it bleeds over into other categories, but it is a series of ongoing people and issues I have been praying for. Because this section has grown fairly large, I usually pray through one page per day.
Church members. I have a pictorial directory of our members and use it to pray through one page per day. I don't do much more than this, so that I can think more deeply and pray more specifically for each one. I date each page as to when I last prayed for those on that page. It has enlivened my fellowship with our members as well.
Weekly Intercessions. This doesn't meant that I don't every pray for these issues on any other day – it's merely a way for me to remain focused in praying for specific people and issues the Bible calls me to pray for. For each of these I have another page full of specific requests and a place to record the answer.
Monday: Other ministries.
Tuesday: Other pastors, churches, future leaders in our church.
Wednesday: Government Leaders and Ministries to Reach Them.
Thursday: Circles of Friends.
Friday: Extended Family Members.
Saturday: Extended List of the Lost. Extended list of missionaries.
Sunday: Worship services, Bible Studies, Fellowship, Spread of the gospel, edification of the saints.
For some of the tools I use in keeping track of my prayer requests, click HERE (look under "documents").
What are steps, resources, approaches you have found helpful in keeping your personal prayer life focused, fresh, and significant?