Recent Posts From
All Categories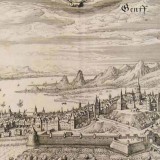 Here are a few more quotes from Manetsch's book Calvin and His...
Ordinary Pastor
Personal
Technology
Time/Life Management
Popular Posts
All Time

Well, almost. The AMA still needs to do more research, but they sound close to making excessive video gaming "a formal psychiatric addiction." I almost cannot contain the laughter. But...