Dispensational Essentials. A Book Review
Dispensationalism-Michael Vlach from Bret Capranica on Vimeo.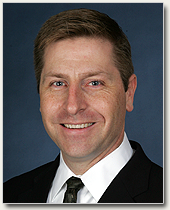 Dr. Michael J. Vlach has written a helpful, readable, concise, yet thorough book on the subject of Dispensationalism:  Dispensationalism: Essential Belief and Common Myths.  In it, as the subtitle suggests, he seeks to set forth the essential beliefs and dispel some of the most common myths associated with the Dispensational system of theology.
Dr. Vlach currently serves as the Assistant Professor of Theology at The Master"™s Seminary in Sun Valley, CA, where I graduated with my Master of Divinity.  Though I finished my studies there before his arrival, I have found his writings helpful.  He wrote his Ph.D. dissertation on the subject of the church as a replacement of Israel (Supercessionism).
The book (published in 2008) is briefly (73 pages) arranged into four chapters 1) History of Dispensationalism 2) Essential Beliefs of Dispensationalism 3) Myths about Dispensationalism 4) Questions and Answers about Dispensationalsim.  The aim of Vlach"™s book is straight forward, ". . . my aim is to discuss what dispensationalism is and what it is not" (3)  He seeks to "highlight the foundational beliefs of dispensationalism that are truly at the heart of the system [and discuss] misrepresentations and myths about dispensationalism that have muddied the waters of understanding (3).
WHAT"™S MOST HELPFUL
1. It is concise.  It is not a weighty treatment of every nuance that could be discussed about Dispensationalism.  It keeps to the subject at hand and is accessible reading for any interested reader who wants a jet tour of the issues related to Dispensationalism.
2.  It is irenic in the way he handles the subject, especially those who disagree with him.  You will not find a bombastic treatment of the subject nor of those who disagree with dispensationalism.
3.  It covers the essentials. He lists and discusses what he believes are 6 essential beliefs that define any dispensationalist.
Progressive revelation from the New Testament does not interpret or reinterpret Old Testament passages in a way that changes or cancels the original meaning of the Old Testament writers a determined by historical-grammatical hermeneutics.
Types exist but national Israel is not a type that is superceded by the church.
Israel and the church are distinct, thus, the church cannot be identified as the new or true Israel.
There is both spiritual unity in salvation between Jews ad Gentiles and a future role for Israel as a nation.
The nation Israel will be both saved and restored with a unique identity and function in a future millennial kingdom upon the earth.
There are multiple senses of "seed of Abraham," thus, the church"™s identification as "seed of Abraham" does not cancel God"™s promises to the believing Jewish "seed of Abraham."
4.  It identifies key figures. The book identifies some of the best proponents of dispensational thought from its beginnings to its current expressions (i.e., from John Nelson Darby to  Darrell Bock and John Feinberg).  He is careful to discuss in broad detail the nuanced changes many of these key figures have brought to the dispensational discussion.
5.  It provides answers to criticisms. Vlach"™s treatment provides concise answers to the most cogent criticisms of dispensationalism.  He is even-handed and fair in his descriptions of dispensationalism"™s detractors, and clear in his responses to them.
6.  It"™s a great place to begin. If you want a brief and general overview that defines what essential to dispensationalism, interacts with key criticisms, and provides core answers, this is the best place to begin.
WISHING FOR MORE . . .
While I readily recommend this book, I do find myself wanting more exegetical detail given in describing the six essentials of dispensationalism.  I understand that the book"™s aim (one of its strengths) is not to get bogged down in detail but ot offer an overview of the essential issues. Nonetheless, I always find myself wanting more biblical discussion.
Two of dispensationalism"™s detractors highlighted in the book are John Gerstner and Hank Hanegraff.  I am unconvinced that these two voices are the best out there to describe in the best way the weak spots of dispensationalism.  I would rather have seen more serious interaction with men like Anthony Hoekema, Daniel Fuller, or Vern Poythress.  These more irenic men are mentioned in the book, but the key interactions are more with popular extremeists like Gerstner and Hanegraff.
I also would have benefitted from a paragraph giving more specific detail in regard to progressive and classical dispensationalists"™ differences.  While briefly mentioned (7-12), I found myself wanting a more consolidated and pointed description of the differences.
If you are looking for a full-throated biblical defense of dispensationalism, you will need to look at something more substantial than Vlach"™s book.  If you are wanting a clear, concise description of the core issues, key voices, and chief critiques, Vlach has produced a perfect book for you to utilize.
See Vlach"™s book, Has the Church Replaced Israel? for a more robust treatment.